TURNER MORRIS | 8 KVA GENERATOR PETROL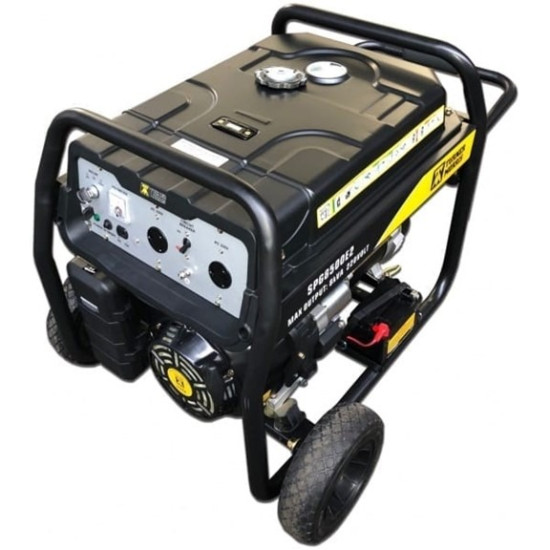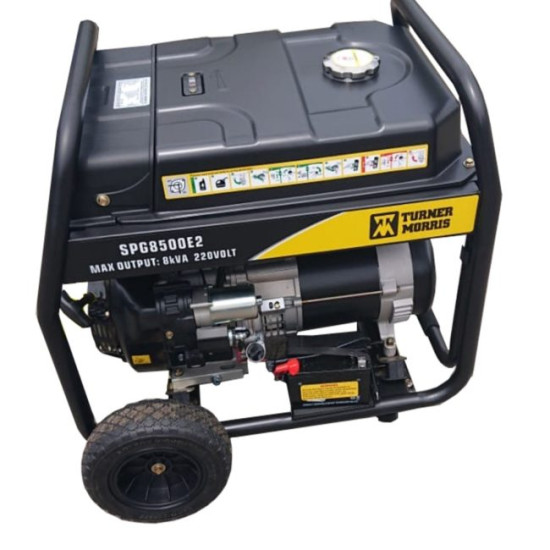 -7 %


TURNER MORRIS | 8 KVA GENERATOR PETROL
Availability:

In Stock

Brand: Turner Morris
Weight:

93.00kg

Dimensions:

815.00mm x 560.00mm x 575.00mm

Product Code:

s-spg8500E2
Recommended Price
R 12,995.00
R 13,959.53
Ex Vat: R 11,300.00
DURABLE 8kVA PETROL DRIVEN ELECTRIC START GENERATOR
This portable petrol driven generator is fitted with electric start as well as recoil start function.
The trolley frame ensures perfect maneuverability and makes it easy to transport.
The SPG8500e2 is ideal for sensitive electronic equipment and is equipped with automatic voltage regulation as standard.
The onboard circuit breaker ensures overload protection.
This generator offers low noise and low fuel consumption combined with excellent reliability and durability.
---
Fuel Tank Size 20 L
Rated Voltage 220V
Frequency 50Hz
Rated Current 29.1A
Power Factor 0.8
Engine 420CC
Rated RPM 3000RPM
Dimensions 815 x 560 x 575 mm
Weight 92kg
Key Start Yes
Trolley Yes
AVR Yes